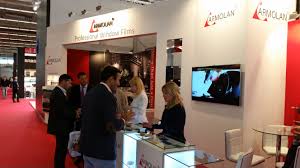 Proudly representing the renowned product, our European counterpart will participate in Automechanika 2015 Show on June 02 – 04, 2015. Come to us and get to know more about our products!
Automechanika Dubai is the largest automotive aftermarket platform, for the Middle East and Africa, showcasing the latest global trends, discover technological innovations, keep up to date with industry knowledge and source new products and solutions from the world over.
The trade fair which covers the full range of automobile, truck and bus parts, equipment, components, accessories, tools, and services continues to bring world renowned manufacturers, suppliers and service providers in touch with one of the most important growing markets in the world. We look forward to welcoming you to our show in 2015 which promises to be even larger and more successful than ever.